Foundation Packaging Boxes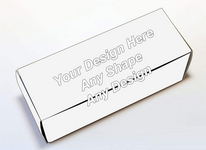 Foundation packaging boxes, as the name suggests are those kind of packaging boxes which are used to pack the foundation for women. These boxes are usually made from different materials where a couple of designs and shapes are also available.
The foundation is the material used by women to make their skin look more natural and smooth and it must be packed inside that kind of packaging which helps keep the foundation products safe from external damage.
The cardboard material is the most commonly used type of packaging material which is used for packing the foundation material but, it must also be able to keep the foundation safe from sunlight which can react with the foundation. The plastic material is also available which lets you get waterproof packaging which can also be used to get clear packaging.
This kind of packaging is usually made in shapes like circular, square and rectangular but, if you are looking for some kind of packaging which is unique looking then you choose the die-cut and custom shape. The die-cut packaging is available in your desired kind of unique shape while the custom ones lets you get your desired kind of text on the packaging,
Our customers can choose to have the custom foundation packaging boxes supplied to their desired location anywhere in the United Kingdom where we ensure that the lowest possible rates are charged for the ordered boxes.