Print
Pop up Display Boxes
Cheap & Delivered
Fast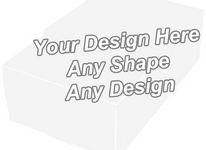 Cardboard

Cardboard i

Custom

Custom i

Embossed

Embossed i

Die Cut

Die Cut i

Full Color

Full Color O

Gloss Laminated

Gloss Laminated O

Golden Foiling

Golden Foiling O

Matt Laminated

Matt Laminated O

Recycled

Recycled O

Silver Foiling

Silver Foiling O

Window

Window O

92% Of Our Customers Generate Their Instant Custom Printing
Quotation By Free Quotation Engine!

At Your Service

Print
Pop up Display Boxes
Cheap & Delivered
Fast

Description

If you are looking for some kind of packaging which can also promote your items in addition to providing packaging then the popup display boxes are made right for you. These packages are made specifically where they have popped up backs which rise from rest of the box making it easy to show the branding and name of your products on the box. The popped up box can be seen from distance by others which makes it an ideal thing to market your products.

They are usually printed from materials like cardboard which can be easily bent to get the unique shape. The cardboard materials can be used in different textures where a variety of eye catching colors are also offered. We also offer plastic materials like vinyl and PCV where vinyl ones are transparent with the PVC ones being available in different solid colors.

All the packages can also personalized according to your requirements where options like emboss, stamp and foiling is available in gold or silver. You can also add lamination on your packages where a different option like matte and gloss materials is offered.

We print the boxes in full-color where our customers can get the boxes printed in your desired colors without worrying about the color limitation. Images can also be printed by our customers in their original colors.

We offer cheap rates for the printing of popup display boxes where you can also get them delivered to your door steps by keeping the overall pricing to minimum,

Customer Service Information

If you are looking for the printing of packaging boxes online for your business or personal use and want some unique shapes and custom made packaging then, the packaging printed by us are made right for you.